Santa's Visit to the Pediatric Patients Brings Holiday Joy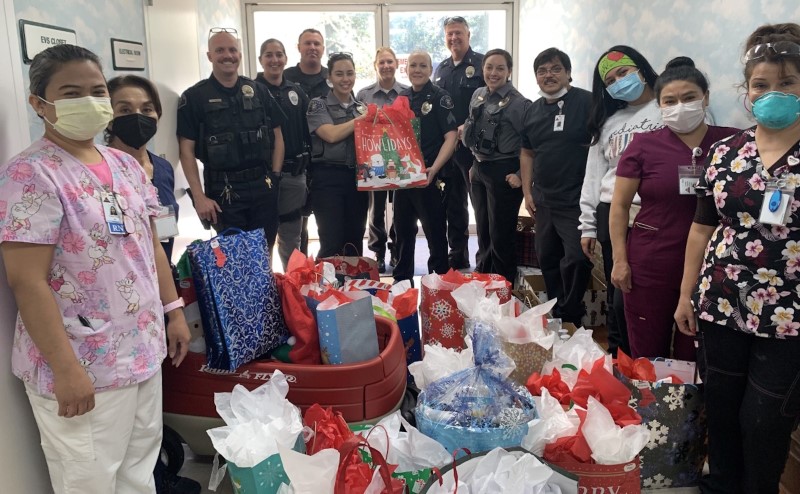 The Tustin Police Department's Santa Claus visited Foothill Regional Medical Center's 42-bed pediatric subacute unit with bags of Christmas joy for the kids.
"It's important to give back to the community and to support these special patients to help make their lives just a bit brighter," said Deputy Chief Robert Wright, Tustin Police Department. The police department is celebrating 20 years of giving gifts to the hospital unit. This year, the children and their families put together a Santa wish lists of things they'd love to receive. The gift bags included toys, clothing, blankets, hypo-allergenic lotion and more.
"We are so appreciative of the Tustin Police Department's annual commitment to the children all these years," said hospital CEO Araceli Lonegan.
Nearly all the children on the unit have severe neurological problems that they were either born with or that resulted from traumatic injury or illness. Every patient in the unit requires a tracheostomy to breathe and a feeding tube for nutrition. Many also need a ventilator to assist them with breathing.
The Foothill Regional Pediatric Subacute Unit is certified by the Joint Commission, the nation's leading accreditation entity for U.S. healthcare organizations.