Orange County Couple Doubles Down on Dramatic Weight Loss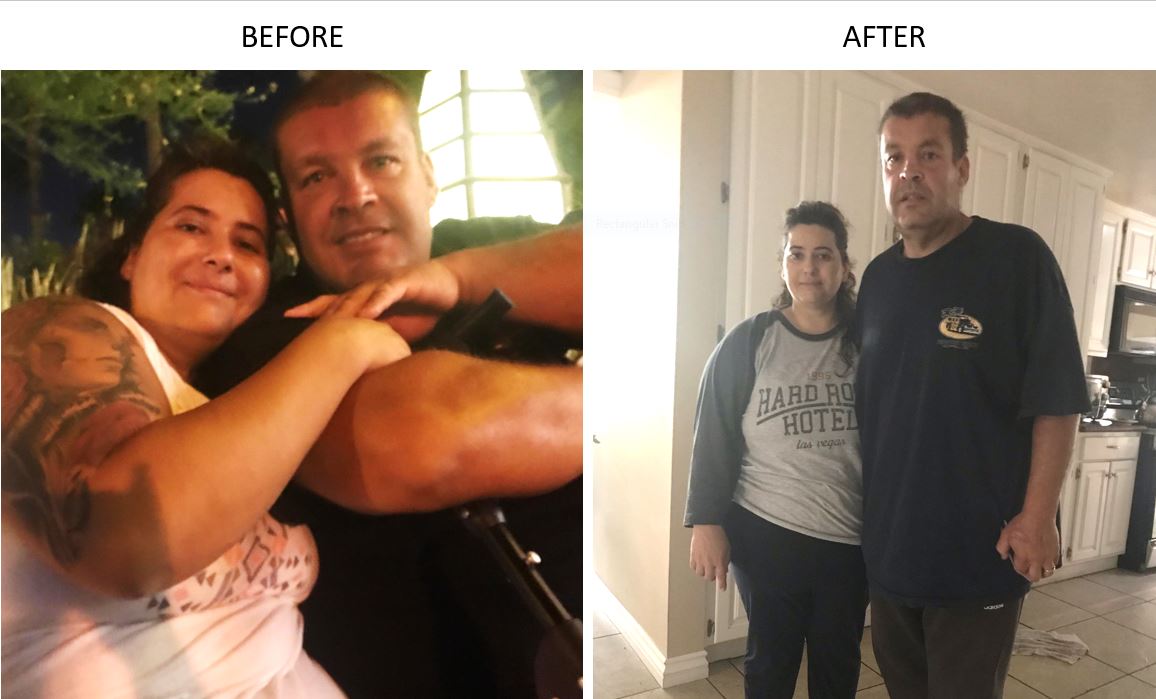 It takes two to make a weight-loss dream come true. Just ask Isela Mauri and Martin Espinosa of Anaheim Hills, a married couple who both underwent weight-loss surgery at Foothill Regional Medical Center in Tustin to regain their health.
Espinoza had a gastric bypass performed last year by Dr. Atif Iqbal, a board-certified and fellowship-trained surgeon who specializes in bariatrics. He also is the medical director of the Foothill Regional's weight-loss surgery program.
Mauri had a gastric sleeve bariatric procedure some months later. To date, Espinoza has lost more than 100 pounds and Mauri has lost about 50. Not only has the couple's health been transformed, but their quality of life as well.
"It's amazing to be able to put my own shoes and socks on without any help," said Isela, 41, an administrative assistant. "Our lives have changed so much since we both have lost significant weight. Dr. Iqbal is our 'angel' doctor."
Mauri decided to move forward with surgery herself after she joined her husband at his pre-surgery visits with Dr. Iqbal and his team of specialists, who all collaborate to make the weight-loss surgery journey a success for each patient. "I asked a lot of questions and just felt so comfortable with Dr. Iqbal's approach and education," she recalled. "He explained the pros and cons of each procedure. His confidence in our outcomes put us at ease.
"After my husband's successful procedure, I soon made the decision to have the surgery."
She said their lives no longer revolve around food or their struggle with weight. "We split meals and our bodies now tell us when it's time to stop eating."
New clothes, better overall health and engaging time with their children are now the norm for the couple. "My daughter and I went to Universal Studios and, for the first time, I didn't worry about fitting in the seats and being embarrassed," Mauri said. "That's was one of the best times we've had in a long time.
Espinosa underwent a gastric bypass procedure, which helps you lose weight by changing how your stomach and small intestine handle the food you eat. Essentially, Martin's stomach is now much smaller and he feels full with less food. Mauri had a gastric sleeve procedure, which surgically creates a smaller stomach (about 15% of its original size), leaving a sleeve or tube-like structure that absorbs the food you eat.
Both procedures are the most typical weight-loss procedures being performed today, according to Dr. Iqbal. The procedures induce a weight loss of about 10 to 15 pounds per month and most patients learn to adjust their diets and eating habits very quickly.
"Martin and Isela are a great couple who wanted a new lease on life," Dr. Iqbal said. "They have been very participatory in their recovery and have established a new relationship with food.
"To see their weight come off and the joy better health has given them is a testament to their commitment to change their lives for the better. I couldn't be more pleased with their success."
If you'd like to learn more about weight-loss surgery, click here. To make an appointment, call (714) 619-7700 or email our program director.