New Advanced Robotic-Assisted Hip and Knee Replacement Combines Physicians' Expertise with Robotic Precision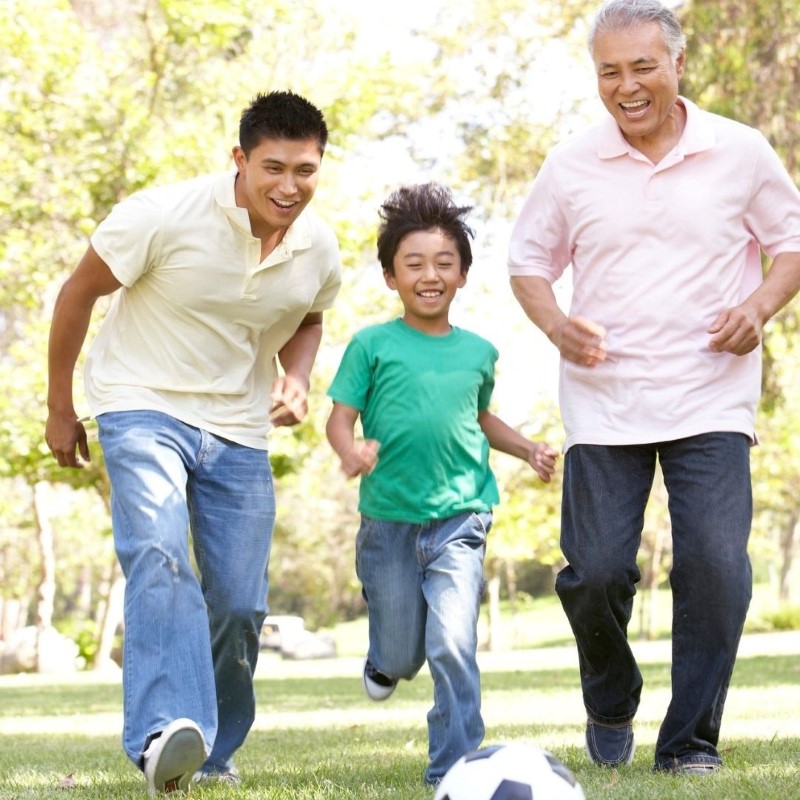 Robotic technology is now available for total hip, total knee and partial knee replacements through Mako SmartRobotics™. This innovative technology combines a surgeon's expertise with robotic precision for better patient outcomes possible.
About 58.5 million people in the U.S.—roughly one in every 4 adults—have been diagnosed with arthritis, characterized by swelling and tenderness of one or more joints. Joint replacement is a surgical procedure in which part or all of an arthritic or damaged joint is removed and replaced with a prosthetic implant. The prosthesis is a human-made, artificial joint designed to replicate the movement of a normal, healthy joint.
SmartRobotics™ enhances the capabilities and performance of orthopedic surgeons during joint replacement procedures, which can translate to benefits for patients like less pain, shorter hospital stays, and a faster recovery. The system does not perform surgery, make decisions on its own, or move without the surgeon guiding it.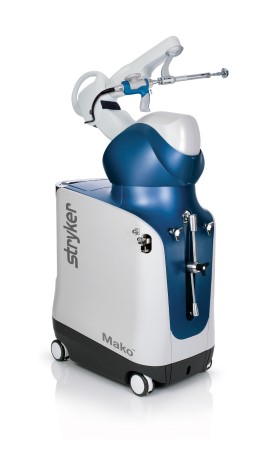 A computed tomography (CT) scan creates a 3D image of the patient's unique anatomy. Having this information upfront lets the surgeon create a personalized plan for each patient within the SmartRobotics™ system to assess and balance the joint.
During the procedure, the robotic technology helps the surgeon follow the personalized plan while preparing the bone for the implant. Mako AccuStop™ haptic technology facilitates targeting of the damaged part of the joint while preserving as much healthy soft tissue and bone as possible. The system's robotic arm provides tactile resistance to help the surgeon stay within the boundaries of the surgical plan to cut exactly what was planned ahead of time and nothing else.
After the removal of the diseased bone, the surgeon places the implant into the joint. The majority of patients are able to perform daily activities more easily after joint replacement surgery. The prosthetic implant can last for many years, leading to less pain, improved motion, and greater strength.
In comprehensive research studies, Mako Total Knee surgery has been associated with less need for opiates, less time to hospital discharge, less need for in-patient physical therapy sessions, and less postoperative pain. Mako Partial Knee patients showed no implant failure or implant-related complication after a three-year follow-up. And Mako Total Hip surgery more closely followed the surgical plan and appeared to demonstrate greater preservation of bone than manual implantation.
For important information and references about outcomes, visit our programs and services page.