Foothill Regional Partners with Local Police Foundation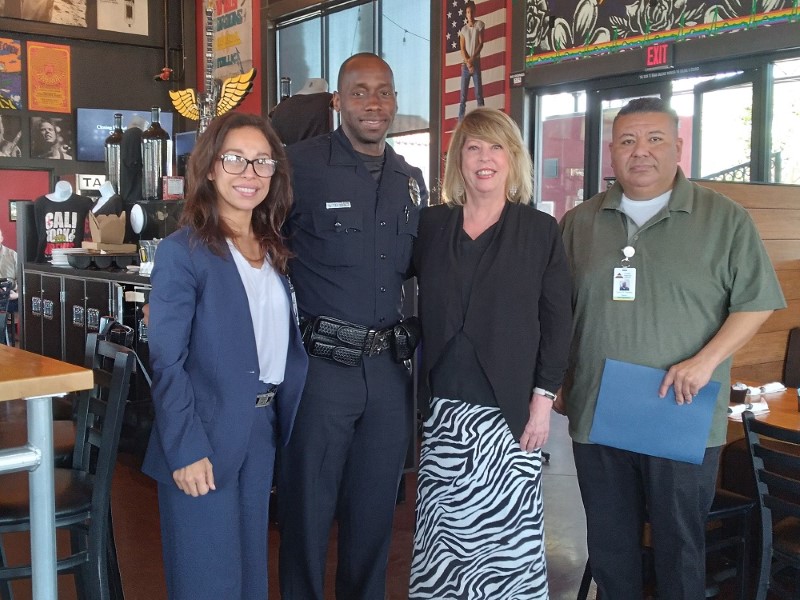 Pictured with Lt. Robert Nelson are FRMC Director of Surgical Performance Improvement Irene Barquist, PMH Director of Marketing and Communications Laura Gilbert, and FRMC Director of Plant Operations Carlos Rosales.
As part of its commitment to community partnerships, Foothill Regional Medical Center (FRMC) is a supporter of the Tustin, Calif., Police Foundation. As part of the support, three employees participated in the biannual "Breakfast with Chief Greenberg," which provided a six-month overview the police statistics and its strategic plan for 2021-2025.
Of particular interest, the police department is working to add a Tustin behavioral health response unit to reduce chronic calls, address calls related to homelessness, address mental health challenges, and provide resources and referrals.
"Mental health crises deserve mental health responses," said Commander Kat Thomas. "This new unit should improve the outcomes of these calls for the entire community."