Daisy Award Winners Announced at Foothill Regional Medical Center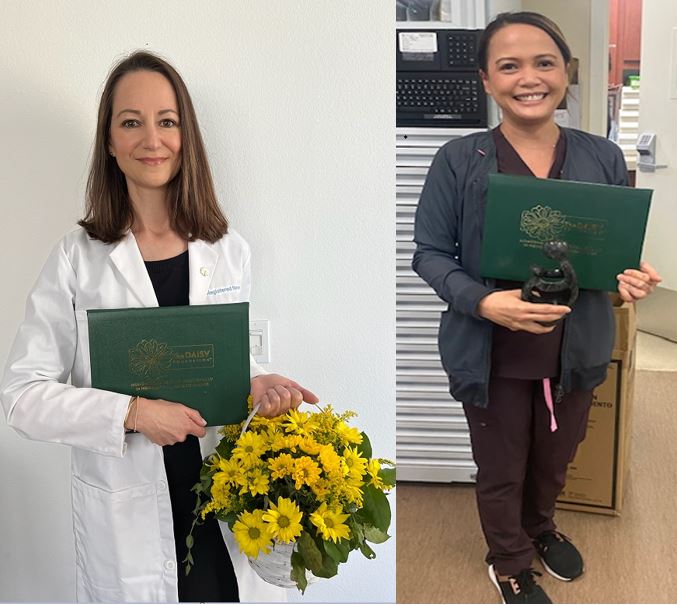 ICU Charge Nurse Maria Navarra (pictured right) and Surgical Services Charge Nurse Dragana "Dee" Bukorovic received the national Daisy Award for consistently going above and beyond to make an extraordinary difference in the patients' experience. They are quarters 1 and 2 winners.
The Daisy Foundation was created in 1999 by a family who lost their son due to a sudden illness. In their time of grief, they realized that there were some nurses who not only made a difference in their son Patrick's hospitalization, but also in their own lives. Part of the award consists of daisies, Patrick's mom's favorite flower; cinnamon rolls for the staff, Patrick's favorite food; and a hand-carved statue representing the nurse-patient relationship.
"These carvings are obtained from the Shona people in Zimbabwe who hold their traditional healers in high-esteem, viewing them as treasures in their community, so who better to carve a special gift for our healers who we also hold in high-esteem," said Chief Nursing Officer Glenda Luce.